-->
TH2M — TRANSFORMER HEALTH MONITOR
The PSStech TH2M allows utilities to monitor the health of power transformers including smaller distribution transformers due to the ease of installation and cost. Many systems on the market today cost 3 to 4 times the cost of the PSStech TH2M. Our system alerts personnel to incipient fault conditions and insulation degradation in the transformer by continuously monitoring the Hydrogen gas and moisture in the oil. Cost-effective health monitoring of power transformers allow utilities to monitor the Hydrogen and moisture in the transformer online, thereby reducing the need to send crews to take oil samples.
Key Features of the TH2M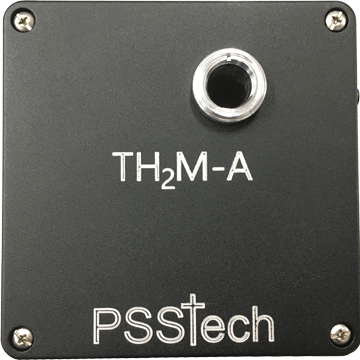 PSStech Part Number: PSST60072TH2M-A
IP68 rated, allowing it to be installed in underground network vaults
Brushless DC pump circulates oil ensuring a "fresh" sample is measured by the sensor
Incorporates the use of a Hydrogen sensor that self-calibrates in the field, thereby eliminating the need for removal and lab calibration
Incorporates multiple powering options: 12/24 VDC and 90-277 VAC, 50/60 Hz
Installs easily on the transformer drain valve and provides a bleeder valve for oil samples to be taken if desired
Incorporates a manifold with 1" NPT fitting for connecting to the transformer drain valve and an oil sample port
Controller is independent of the sensors, allowing it to be installed remotely from the sensor manifold
Modular design allowing for simple replacement of individual components
Hydrogen Monitoring (PPM)
Moisture Monitoring (PPM or %RS)
Brushless DC Circulating Pump
Analog Outputs (user selectable):

Two, 1 to 5 Vdc, or
Two, 4-20 mA

Powering Options:

AC Input: 90-277 VAC, 50/60 Hertz
DC Input: 12/24 VDC
Each TH2M is hand assembled and tested prior to shipment to ensure proper operation and fucntionality. The fully assembled TH2M is pressure tested prior to leaving our manufacturing facility thereby eliminating the need for field testing and reducing the chances of leaks or water penetration into the system.